Hello, my name is Chie Yasuda and creating art is the deepest desire in my life.
Digging down—deep inside of myself to fight my own weakness—is an important part of my process of making art. Art is also the most powerful way that I am able to connect to other people and the world.
I create art to contribute and communicate joy to the entire world. I personally believe that art can contribute to a better world, and I want people to feel refreshed after viewing my art.
As for my process, I treat watercolor painting as an improvisation. This is because I do not have any detailed plans before I start painting, but rather I enjoy observing the movement of the water and paint on the watercolor paper and react to its unexpected movement on the paper.
This interaction between me and the paint is very exciting. It is like playing a piece of jazz music with my whole watercolor pallet and my brushes—I do not know precisely what will happen, but I am always ready to engage in a dialogue with the paint.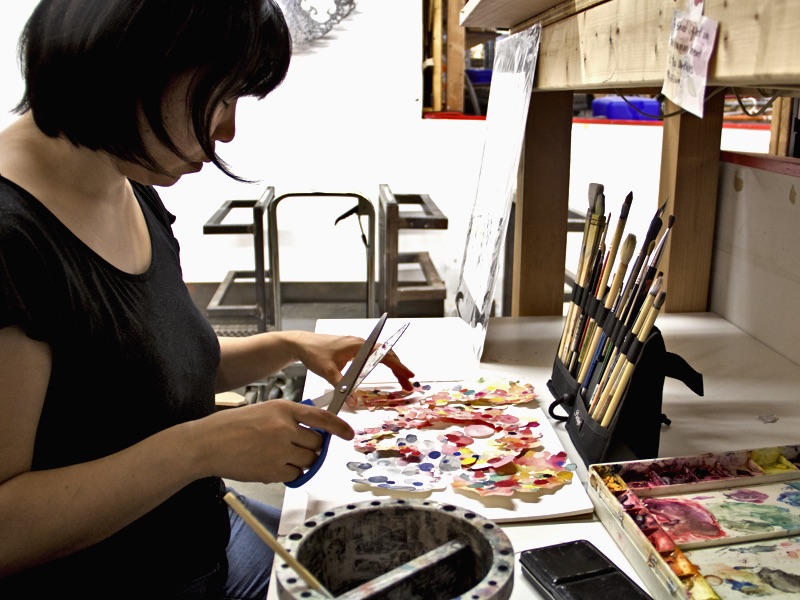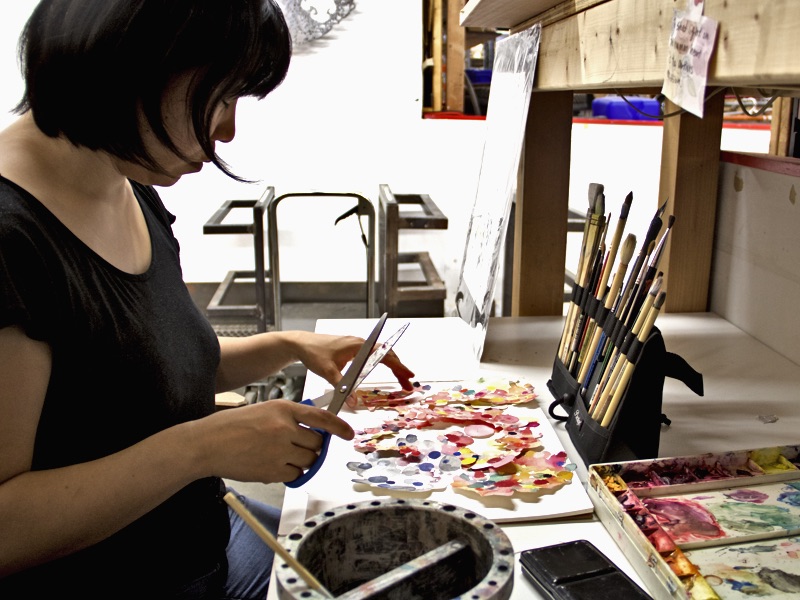 I paint to bring expression to everyday life and all the beautiful, interesting things around me.
For example, the "Super Novae" series, is inspired by the question, "Where does life come from?" This inquiry led me to modest research in astronomy where I discovered all the fascinating information about how stars are born, the relationship between stars, as well as how we humans were eventually created.
Through my art, I explore this concept and its implications. Stars are so beautiful, but we must not forget the beauty that is within us as well—for after all, we are created from the same stuff as the very stars we admire.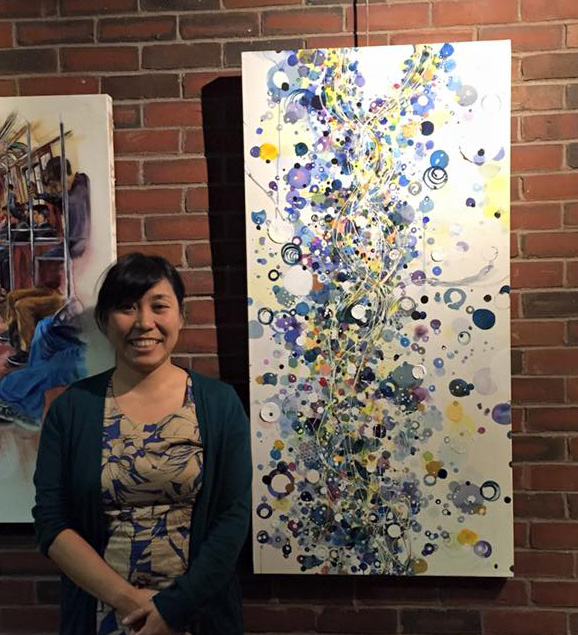 As for my origin? I was born in a suburb of Japan near Tokyo called "Chiba". I studied art in my childhood in Japan and later moved to the United States to pursue art as a career. Because I enjoyed the work of Georgia O'Keefe, I decided to move to her desert hometown, New Mexico, in 2002. I received my Bachelors degree from the University of New Mexico in 2007.
In 2010 I moved to Somerville, MA (Greater Boston). This is where I have my studio and continue my career as an artist.
Interested in checking out Chie's art store? Click below to check it out.
Thank you for reading about me and my art!